For any contents not explained in the tutorials, or more details on the tutorials, you can read the beginner's guide.

Skills for Beginner: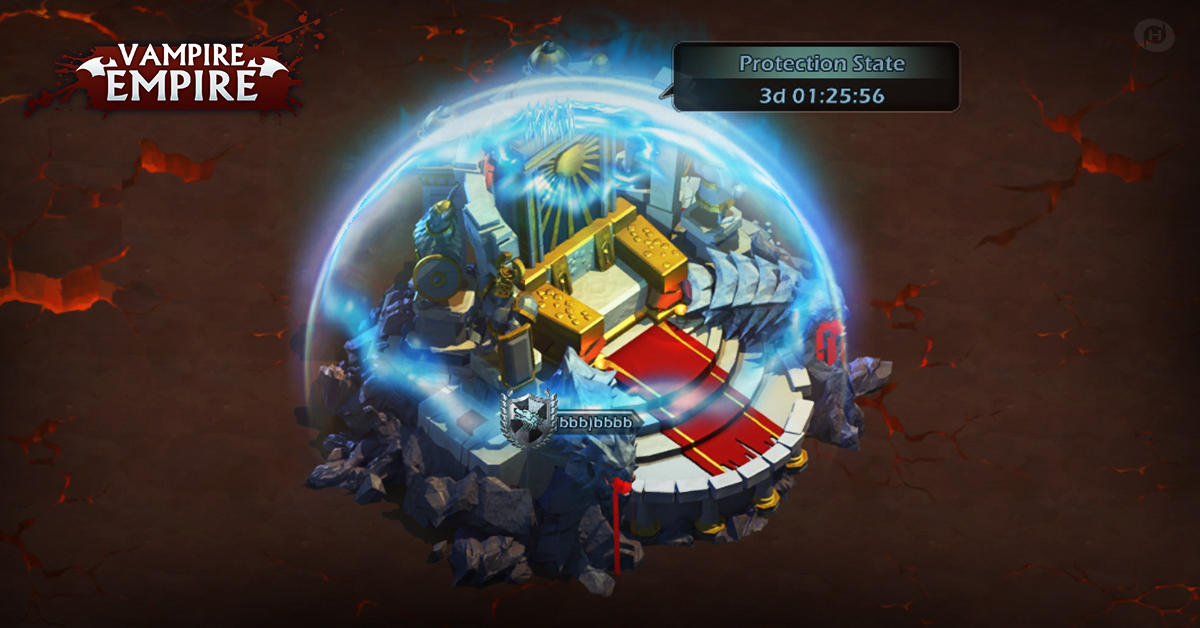 Peace Shield: All your Buildings are in your Castle. The will be protected until you reach level 6 or while the Peace Shield is active. Upgrade your Buildings before reaching level 6 to be as strong as possible while you are protected.
Beginner's Teleport: Use Beginner's Teleport to travel to other protected Kingdoms. Please note that it will disappear once your Castle reaches level 6 or your Peace Shield expires.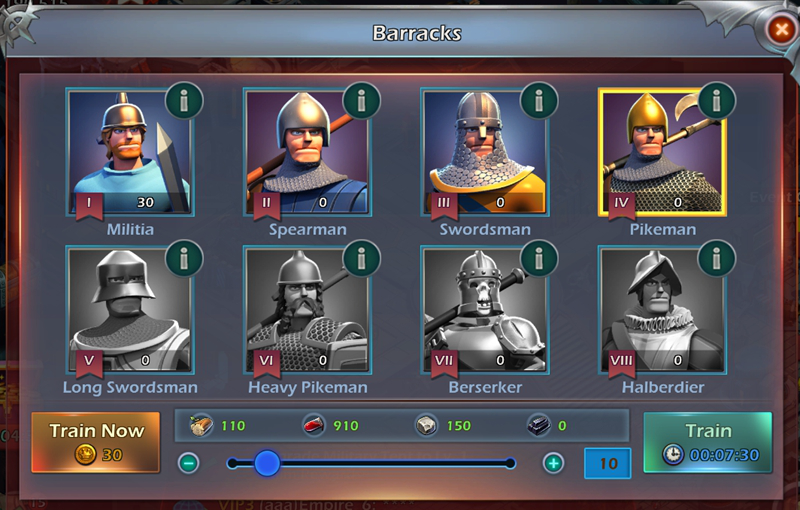 Develop Your Troops: Build your troops by upgrading Military Tents to the highest level. You can occupy more resources with stronger troops to prepare after the Beginner's Protection expires.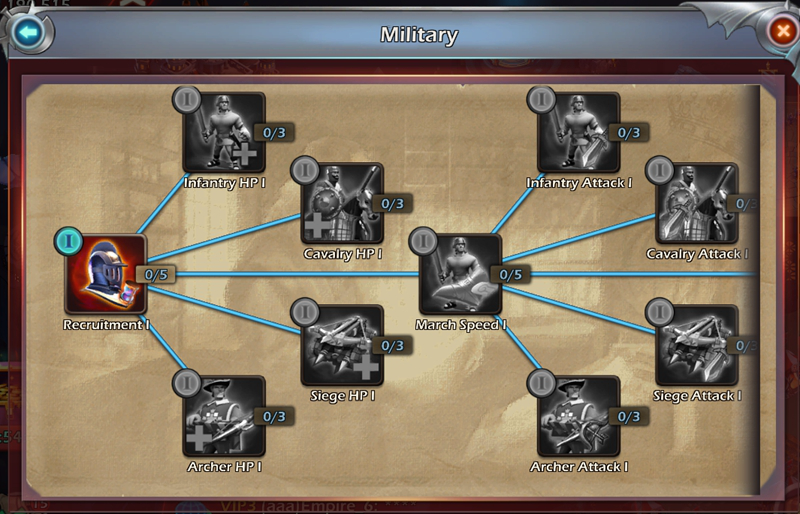 Use Your Skill Points Wisely: You are rewarded with Skill Points every time your Lord levels up. Skill points will play a vital role in your game.
Join an Alliance: Join an Alliance with the same language or region to avoid communication issues. You can attack monsters to upgrade the Lord Attack Streak after joining one.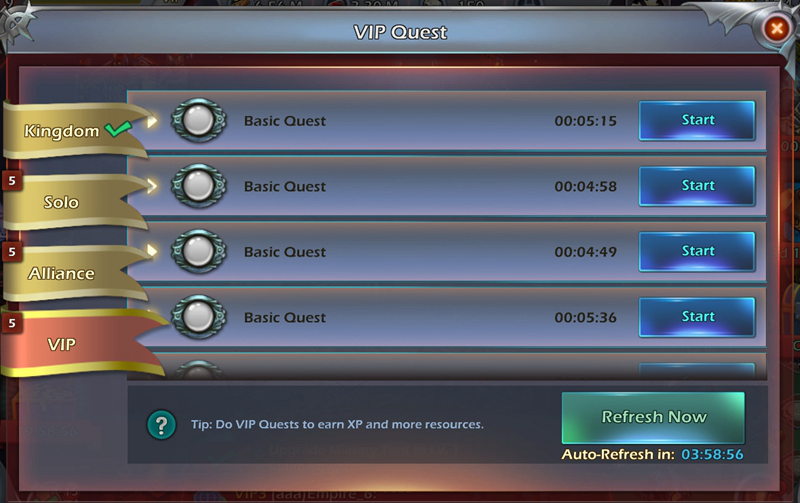 Daily Quest: Login everyday to get free VIP Points and finish the required quests to get great rewards. Keep all queues working in order to maximize your power growth.
Use Items: Use the available items in your Bag to speed your queues. Speed up items help improve efficiency. It is recommended to use your VIP Points later in the game.
Use Lands: Lands are limited at the beginning. Develop all the lands completely to help upgrade Castle.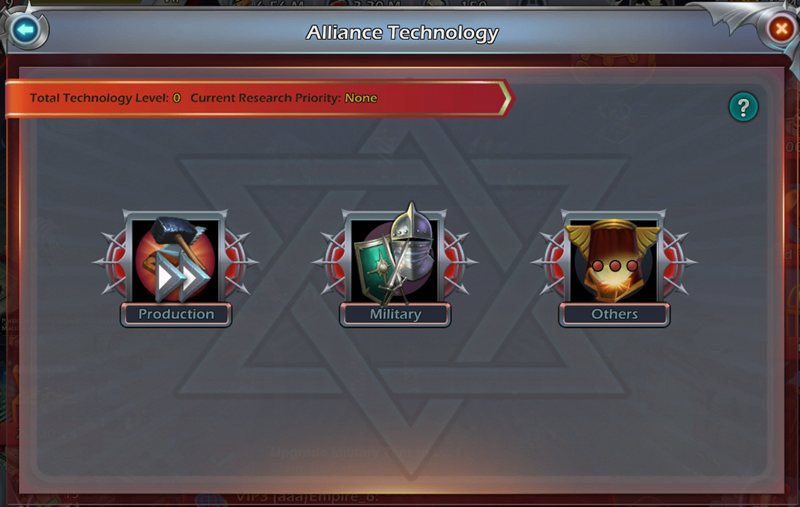 Research Technology: Research technologies as much as you can at the early stages of the game, it will be useful later.