Want to know how to make good use of your Gold to maximize the benefit? Here are some tips that you should know.
Speed-Up Gold is used to speed up upgrading Buildings, but also for collecting resources. However, how to use it wisely? Let's see what are the best options. Gold is mainly spent on speeding up upgrading Buildings, but sometimes it could be a waste to use it that way. We could probably do more with the same amount of Gold. The amount of Gold required to unlock a new Building is way bigger than for speeding up. And the same happens with resources. Therefore, it could be better to save up your Gold instead of using it to speed up.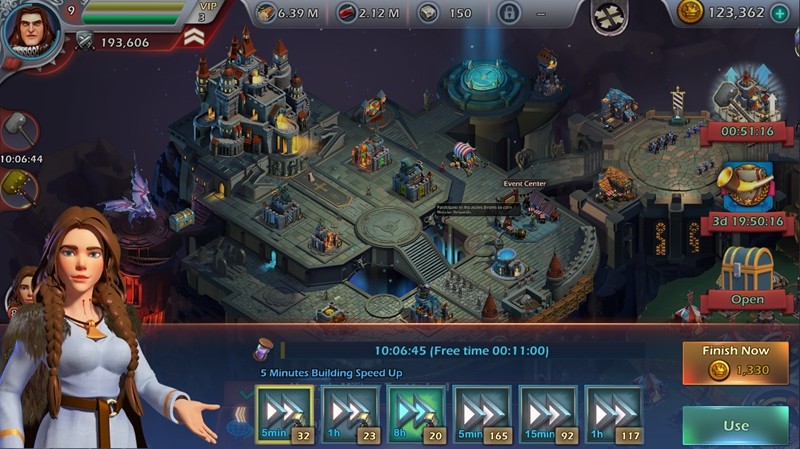 Purchase Gold can also be used to buy items, let's see how it can be done. We should take in mind what to buy and when to buy. Being VIP is quite important, but if you wait until your are VIP 3 you will save much more Gold than in VIP 1 and 2. Try not to buy resources with Gold except for emergencies, because you can obtain way more resources quests and producing. In addition to the Gather Bonus, the Attack Bonus is also worth buying, as it helps improve the Troops' stats. But make sure that the Troops are strong enough. Pay attention to the above to improve your use of Gold!