Players can develop different Technologies in Vampire Empire. Which is the best for beginners?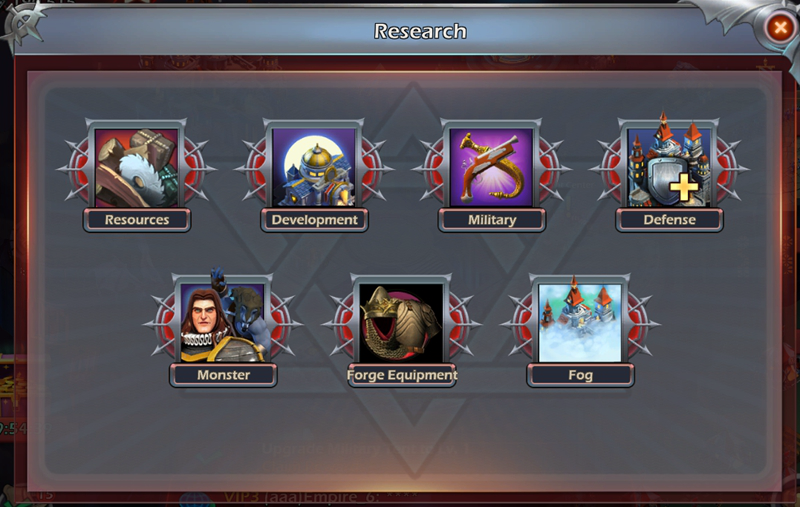 Technologies include: Resource, City Development, Military, City Defense, Monster, Forge Equipment and Fog.
Description:
Resource: Increases gathering speed on Resource Tiles.
City Development: Affects your troop's healing and upkeep.
Military: Affects the troops' power.
City Defense: The ability to defend your City.
Monster: Affects your attack to monsters.
Forge Equipment: Affects your Lord Power at later stages of the game.
Fog: For city defense and exploration.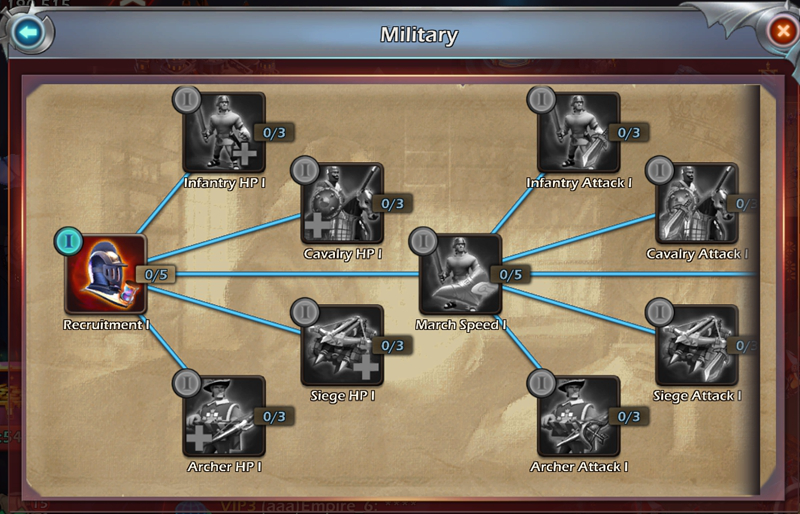 For beginners, upgrading Resources and Power are important. Developing the Technologies Resources and Military first is a good idea.
Resources will ensure you have enough resources. For example, if your city needs more food, you should invest in Food Technology.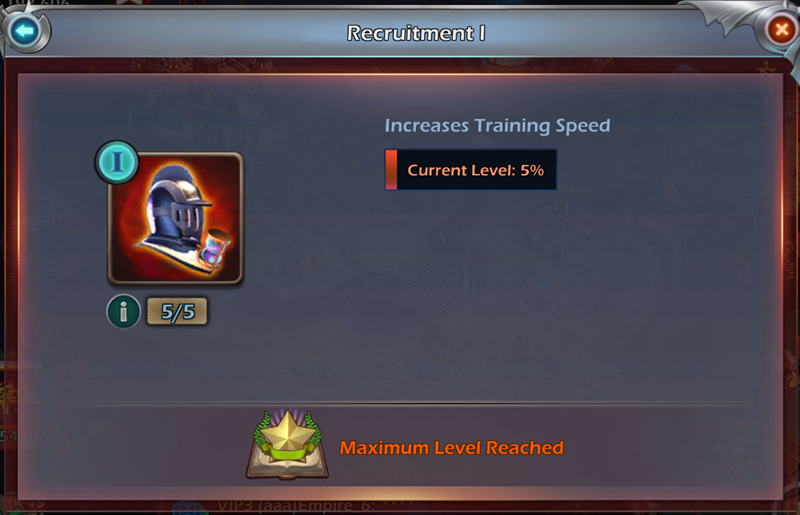 Military will increase the HP and attack of Infantry and Archer troops. Infantry and Archer are the best troops to create at the beginning.